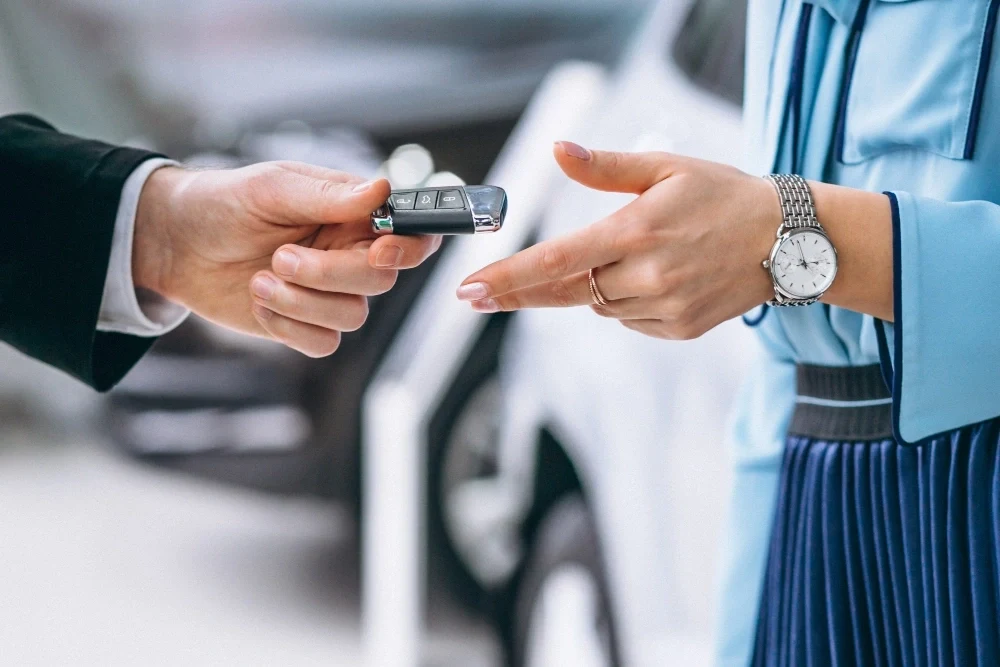 RENT NISSAN KICKS ON YOUR DUBAI ADVENTURE
If you're planning a trip to Dubai and need a rental car that combines style, versatility, and performance, you should look no further than the Nissan Kicks. This compact SUV is turning heads in Dubai, and for good reason. With its striking features and sleek design, the Nissan Kicks is a top choice for those seeking a comfortable and enjoyable ride in the city of dreams. This blog will discover the benefits to rent Nissan Kicks in Dubai and why it's the perfect choice for travel.
PERFORMANCE BEYOND EXPECTATIONS
The Nissan Kicks boasts a powerful 1.6-litre engine generating 149Nm of torque to experience a smooth ride even on challenging terrains. With a commendable acceleration of 0 to 100 km/h in 11.5 seconds, you will be stunned by its power. Plus, it's remarkably fuel-efficient, averaging an impressive 13 km per litre of gasoline.
INNOVATIVE INTERIOR AND TECH
Step inside the Nissan Kicks, and you'll find an interior that departs from the ordinary. The cabin exudes a youthful vibe, with adventurous colour schemes and high-quality finishes. The 8.0-inch touchscreen infotainment system, complete with Apple CarPlay and Android Auto, ensures you stay connected and entertained on the go. And with automatic climate control, your journey will always be in perfect comfort.
The Nissan Kicks takes technology to the next level with features like a 360-degree view when reversing, a unique capability that sets it apart from the competition. Other tech-savvy features include 17-inch alloy wheels, LED headlamps, rain-sensing wipers, and cruise control. The intelligent proximity key makes accessing the vehicle effortless, while the around-view monitor simplifies parking in tight spaces.
SAFETY THAT TAKES THE LEAD
Safety is paramount, and the Nissan Kicks doesn't disappoint. With features like Active Trace Control, which subtly corrects your car's line during high-speed cornering, you'll feel confident and secure behind the wheel. The vehicle has four airbags, providing extra protection for you and your passengers.
SPACE AND VERSATILITY
Despite its compact size, the Nissan Kicks maximizes its interior space. With ample legroom and headroom, even rear passengers will enjoy a comfortable ride. The trunk space of 432 litres ensures you'll have enough room for luggage or shopping bags after a day of exploring Dubai's vibrant retail scene.
EASY MOVEABILITY FOR CITY EXPLORATIONS
Navigating Dubai's bustling streets is a breeze with the Nissan Kicks. Its light steering and phenomenal outward visibility make it a perfect choice for city driving. You'll find it easy to judge dimensions, and the car holds its own on highways alongside larger vehicles.
FUN AND EASY TO DRIVE
Designed with young drivers in mind, the Nissan Kicks is effortless to navigate due to its light steering and excellent outward visibility. It's easy to navigate city traffic with the compact dimensions of Nissan Kicks, yet it holds its ground confidently on the highway, even alongside larger vehicles. The Active Trace Control system adds an extra layer of safety by helping correct the car's line during high-speed cornering.
RENTING THE NISSAN KICKS IN DUBAI
Are you looking to experience the Nissan Kicks for you? Head over to rent Nissan Kicks for a premium yet durable rental experience. Whether planning a family trip or a business excursion, the Nissan Kicks is the ideal companion for your Dubai adventure. With hassle-free rental processes, you'll hit the road in no time. Explore Dubai's attractions with the comfort and style of the Nissan Kicks.
TO SUM UP
Rent Nissan Kicks in Dubai to experience the perfect blend of style, versatility, and advanced technology. Whether travelling with family, embarking on a business trip, or enjoying a shopping spree, this compact SUV delivers on all fronts. Don't miss out on exploring Dubai in style and comfort. Rent a Nissan Kicks today to elevate your travel experience.