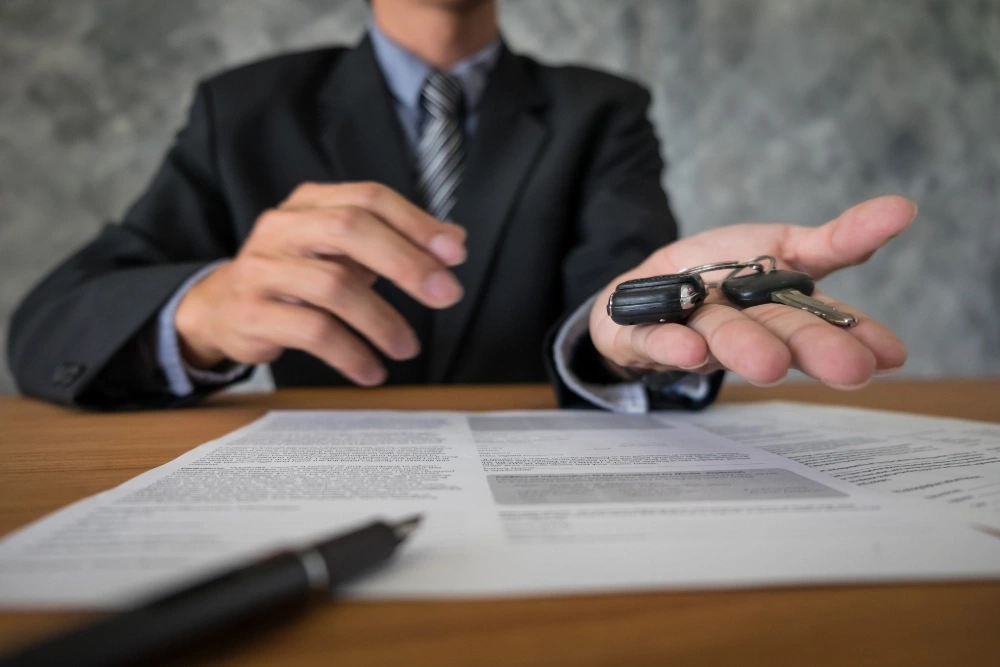 THE DOS AND DON'TS OF CAR LEASING IN DUBAI
Dubai is a vibrant city known for its luxury and magnificence and one of the best ways to experience it all is by car leasing in Dubai. Whether you're a tourist looking to explore the city or a businessperson needing flexibility, leasing a car in Dubai can allow you to navigate the city at your own pace. However, to ensure a seamless and hassle-free experience, knowing the dos and don'ts of car leasing in Dubai is vital. In this blog, we'll provide you with essential tips for leasing a car in Dubai, including how to find the best deals, avoid common pitfalls, and make the most of your leasing experience.
DOS OF CAR LEASING IN DUBAI
Enlisted here are some points to keep in mind before leasing a car:
1. RESEARCH THOROUGHLY AND COMPARE PRICES
Before jumping into a car lease agreement, take the time to conduct thorough research. Look for reputable lease companies with positive reviews and a wide selection of vehicles. Utilize online platforms and comparison websites to evaluate prices and deals offered by different providers. Doing so lets you secure the most affordable and reliable option that suits your needs.
2. CHECK THE CAR LEASE POLICIES AND REQUIREMENTS
Carefully read and understand the rental policies and requirements of the companies for car leasing in Dubai. Ensure you meet the minimum age requirement, possess a valid driving license, and have the necessary identification documents. Familiarize yourself with additional charges like insurance, fuel, or mileage fees. Try to understand the policies in advance to avoid surprises or misunderstandings during the rental period.
3. EXAMINE THE CAR BEFORE DRIVING IT
Before you hit the road, thoroughly inspect the leased car for any pre-existing damages. Take note of any scratches, dents, or mechanical issues and immediately inform the company for car leasing in Dubai. This proactive step will protect you from being held responsible for any damages that were present before your lease period. Photos or videos of the car's condition can be evidence if disputes arise later.
4. ACQUAINT YOURSELF WITH DUBAI'S TRAFFIC RULES
To ensure a safe and legitimate driving experience, acquaint yourself with Dubai's traffic rules and regulations. Observe speed limits, avoid using mobile devices while driving, and always wear seatbelts. Being aware of Dubai's unique driving practices, such as using indicator lights and lane discipline, is crucial. While car leasing in Dubai, you should adhere to these rules to avoid fines, penalties, and accidents.
DON'TS OF CAR LEASING IN DUBAI
Enlisted here are some points to keep you away from additional fees, charges, or penalties while leasing a car:
1. ABIDE BY TRAFFIC RULES
Dubai has a cultured traffic monitoring system, including surveillance cameras and radars. Ignoring traffic rules and regulations can lead to fines and penalties for drivers. Avoid exceeding speed limits, running red lights, or using bus lanes unless allowed. Remember that any traffic violations may become the responsibility of the renter.
2. TIMELY PAY PARKING FEES
Before car leasing in Dubai, remember that parking often requires payment, especially in busy areas and shopping malls. Failing to pay parking fees or overstaying the designated time limit can result in fines or even vehicle impoundment. Understand the parking regulations and promptly submit the required fees to avoid any issues.
3. DON'T LEAVE VALUABLES UNATTENDED
While Dubai is generally a safe city, taking precautions to protect your belongings is essential. Never leave your valuables unattended when car leasing in Dubai, especially in plain sight. Keep valuable items locked in the trunk, or take them with you when you leave the vehicle. This simple step reduces the theft risk and ensures a hassle-free travel experience.
4. DON'T IGNORE ROAD CONDITIONS AND WEATHER
Dubai's weather can be puzzling, especially during the scorching summer months when temperatures can soar. Stay informed about weather conditions, including sandstorms and heavy rainfall, which can affect driving conditions. Adjust your driving style and exercise caution when encountering adverse weather or poor road conditions.
5. DON'T NEGLECT THE RETURN CHECKLIST
When it's time to return the leased car, meticulously follow the return checklist provided by the company for car leasing in Dubai. Failure to comply with the requirements, including replacing the vehicle on time and refuelling the tank, may result in additional charges. Avoid unnecessary expenses by adhering to the return guidelines provided by the leasing company.
TO SUM UP!
By keeping these dos and don'ts in mind, you'll be well-prepared for a smooth and enjoyable experience regarding car leasing in Dubai. Whether cruising along the iconic Sheikh Zayed Road or exploring the city's breathtaking attractions, a well-informed approach to car leasing will enhance your overall Dubai adventure.