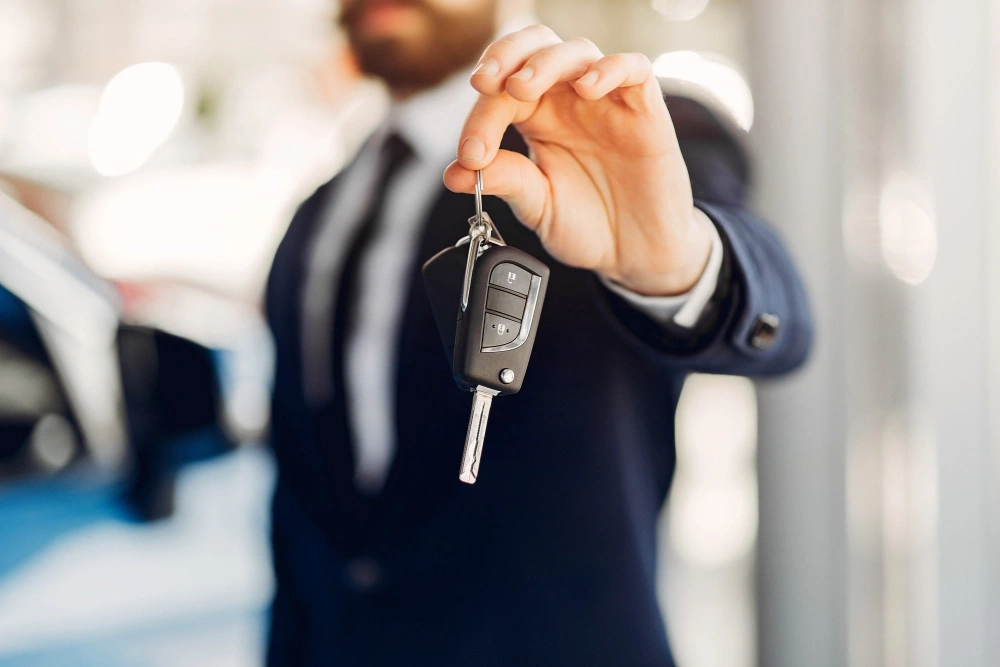 TIPS TO GET THE LATEST CARS AT UNBEATABLE RATES
Travelling in a small group or exploring a new city on your terms is an experience like no other. The freedom is liberating when you can set your schedule, pause whenever you please to take in the scenery or a selfie, and embark on exciting side trips. To make the most of your journey, renting a car that suits your interests and requirements is the way to go. Not only does it enhance your travel experience, but it also offers significant savings on your holiday expenses, thanks to improved fuel economy. However, to ensure a hassle-free rental experience, choosing a reliable car rental company with straightforward pick-up and drop-off procedures is essential. This blog discusses various car rental Dubai best price.
YOUR ROAD TO FREEDOM
Before you embark on your journey, take a moment to consider your needs and preferences. Renting a car nowadays is way more accessible – you can book online from home. If you're looking for a daily car rental service in Dubai that offers the best prices, pick one from Hala Drive that best suits your travel needs.
1. CHEVROLET SPARK 2020 AND 2023
The Chevrolet Spark, a subcompact hatchback, is renowned for its affordability. With 98 horsepower under its hood, it may not be a speed demon, but it gets the job done. It attains from zero to sixty miles/hour in 10.8 seconds while offering impressive fuel efficiency, boasting 30 miles/gallon in the city and 33 miles/gallon on the highway. Its 5-speed manual transmission and 4-wheel anti-lock brakes ensure a safe and smooth ride. The Chevy Spark's popularity stems from its compact size, sleek design, and remarkable fuel mileage efficiency. Rent it from Hala Drive, which offers the Chevrolet Spark 2020 and 2023 car rentals in Dubai at the best price of AED 90 per day.
2. MITSUBISHI ATTRAGE (2022)
Mitsubishi Attrage 2022 is the latest addition to the renowned Japanese brand's lineup, offering a classy compact model that fulfils all your car rental needs. Powered by a 1.2-liter engine, this new Attrage model delivers exceptional performance with increased torque and horsepower while maintaining fuel efficiency. Its improved electronic control system and ergonomic steering wheel provide unparalleled control for a smooth driving experience.
Moreover, the spacious five-seater automatic sedan Mitsubishi Attrage 2022 boasts premium-quality interiors and perfect finishing, making it an ideal choice for your next trip. Equipped with a front SRS airbag system, enhanced pre-tensioners in the front seatbelts, an anti-lock braking system, and electronic brake-force distribution, this sedan ensures your safety on the road. You can rent the Mitsubishi Attrage 2022 car rental in Dubai at the best price from Hala Drive at an incredible daily rate of AED 90.
3. KIA PICANTO (2020)
The Kia Picanto 2020 is an easy-to-drive car, thanks to its compact size and precise steering, making it agile on crowded roads. It offers an impressive grip and easy control, making parking in tight spots a breeze. Inside, you'll be pleasantly surprised by the elegant interiors, including a seven-inch touchscreen integrated with Android and Apple phones. While it may not have the flair of its rivals, the Kia Picanto 2020 is cosy, comfortable, and fun to ride. You can enjoy driving this car rental on the roads of Dubai at the best price from Hala Drive at just AED 95 per day.
4. NISSAN MICRA 2020
The Nissan Micra 2020 is a durable little hatchback suitable for city and motorway driving. Its light, responsive steering and decent turning circle allow you to park almost anywhere. With both Diesel and Petrol engine options, automatic and manual transmissions, and excellent fuel efficiency, the Micra offers versatility and economy. Rent a Nissan Micra 2020 car rental in Dubai at the best available price from Hala Drive at an affordable rate of 90 AED per day.
RENT YOUR FREEDOM TODAY FROM HALA DRIVE
Your trip to Dubai will be infinitely more enjoyable when you can explore at your own pace via a car rental Dubai best price. Leave your worries behind and rent a car that suits your preferences and budget. If you're seeking a budget car rental in Dubai, look no further than Hala Drive. Choose from a wide selection of rental cars online at unbeatable prices to hire a car today and hit the Dubai roads confidently and conveniently!