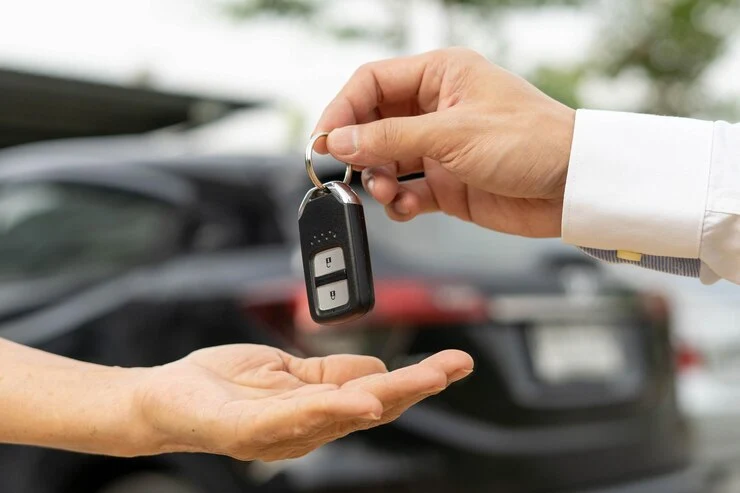 The Benefits of Rental Car Services in Dubai: A Traveler's Guide:
Dubai is one of the most famous tourist destinations, alluring millions of tourists with its attractions. Whether you want to relish luxurious hotels or stunning skyscrapers, visit the renowned souks, or spend time on sandy beaches. You can do this all with no restriction by choosing the car rental services of Dubai.

Why Take Services From Dubai's Car Rental Companies?
General transportation and Taxi services in Dubai are amazing but hiring a car service has its own advantages and is more convenient. Here are some of them:
Freedom And Flexibility: You don't need to clear your schedule to visit the attractions. you can stop by anytime you like. Hiring rental cars gives you the privilege of saving yourself from the nuisance of public transportation. You can also explore hideous places that are hard to reach.

Solace and Convenience: Vehicle hiring companies offer various assistance. You can pick any vehicle that satisfies your taste from SUV to hatchback along with air conditioning, and GPS services. They also have online booking services that deliver the vehicle to your doorstep.

Reliability And Security: With your dream automobile you can steer with ease and confidence knowing that your car is insured and kept well. In case of any emergency, you can seek aid from 24/7 roadside assistance.
How To Rent A Car In Dubai?
By following some rules and regulations you can lease a car with ease in Dubai and on top of that the charges are affordable as well:
Conclusion:
Taking services from a car rental company in Dubai is convenient and makes your trip enjoyable with no restrictions. However, you need to pick a trustworthy company and go through the requirements, explore more offers and deals, read their terms and conditions, and drive safely. By following these steps, you can have a hassle-free time in Dubai.