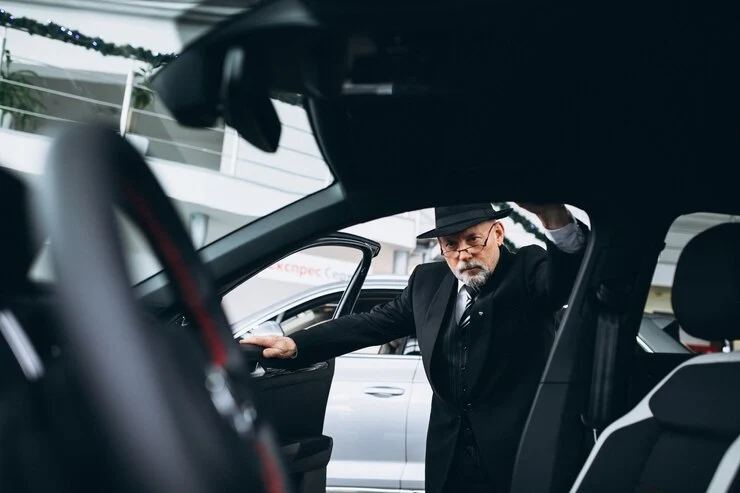 Why Hire a Nissan Patrol When There Are Other Options in Dubai
Dubai is a place that is full of adventures, amusements, and diversion. Whether you want to explore attractive locations, want to have a peaceful evening at the beach, or want to go to stargazing. You need a car that can face any challenging path and lead you to your destination and hiring a Nissan patrol rent Dubai is a viable option if you want to explore the Emirates.

The Nissan Patrol is the go-to car in the Middle East. it is famous all around the world due to its high-powered engine, beautifully spacious interior, and exterior that is designed to tackle any difficulty on the way. This reliable SUV comes with additional features too providing a comfortable and cozy ride to the traveler.

Advantages of Hiring a Nissan Patrol in Dubai
Adaptability And Performance: Exploring Dubai means traveling through difficult paths to reach your destination but with Nisan Patrol, you don't need to worry about the road. whether, you want to go rock climbing, the sandy deserts, or voyage on the highway it is all possible by hiring a Nisan Patrol. It also comes with two different engines 4-liter V6 and a 5.6-liter V8 that convey a horsepower of 400 and torque of 560 Nm.
Sufficient Space And Features: Its spacious interior can accommodate seven passengers and has a sufficient place for luggage as well. It comes with its sunroof which gives you a peek of the beauty, a climate controller, and a sound system with an 8-inch touch screen to make any ride enjoyable. The leather seats and the steering wheel control are also a plus feature that enhances its classy look.
Serenity And Security: Driving on tricky roads increases the probability of accidents too. Therefore, Nisan Patrol comes with safety features that help you to prevent accidents and it helps vehicles to adapt to the weather and modes of landscapes. On top of all these qualities it also has a dead spot deterrent, automatic braking, and mirrors for rearview to stop you from collisions.
Hiring A Vehicle Is A Budget-Friendly Option: Hiring a car in Dubai is more sufficient than relying on general buses and taxis it is more convenient and pocket-friendly. Taking their services also lessens the burdens and hardships that come with owning a car. There are a lot of platforms that offer good packages and deals with discounts for a well-maintained vehicle.
Conclusion
Hiring a Nissan Patrol in Dubai is a wise and pocket-friendly option for those who want to survey the Emirates. It is a high-powered, safe, and cozy SUV that can face any challenges. You can hire your Nisan Patrol from many sites that offer good packages. By doing so, you are guaranteed to have a safe and sound trip in Dubai.